Episode #015
Cindy Kochis, Pen to Paper Press Podcast host
"What we forget is that creativity is a way for us to let go of thought, stress, decompress, express our internal voice, and so forth. It's a form of communicating what is deep within. It's our innate being, the source of Self, communicating to us through a divine connection. It's an intimate conversation with Self. It is an express of Self."
– Cindy Kochis
Transcript:
Hey there, I'm Cindy Kochis. I am a writer and the host of the Pen to Paper Press Podcast. From time to time I sit down with best-selling authors, writers, editors, publishers, and creative souls in my virtual studio to talk about the process of developing our stories to completing our works of art. Each episode is an opportunity for us to explore our insights, pearls of wisdom, and the experiences that began our journey as a writer from the moment we put pen to paper.
There's a lot of elements to nurturing our creative souls and understanding where the inner critic's voice gains its strength. The writer's soul intuitively knows our words have power and our stories matter. A point to ponder is, how do I feel when I write from the heart and empower my written voice?
Something came up for me and I thought I'd share it with you. A bit of insecurity filled my mind the other morning. It was brought up in a conversation with several creatively minded individuals. Let me tell ya, it was nice to see I was not alone in navigating this mindset mind-field.
Earlier that day a thought flashed in my mind like a neon sign. "So… who are you writing this for?" I was able to prevent myself from tumbling down the spiral staircase of doubt. With a hint of wavering confidence, I stated, "I'm writing this for me." And, without an ounce of mental resistance, a handful of people's names pop up in my thoughts.
In many ways, I am writing this book for me. It serves as a reminder of the things I've learned along the way, the pearls of wisdom I've gained on the central topic of exploring the elements for a healthier, creative life, and the experiences that taught me some of the hardest lessons. But, more importantly, it's a way for me to express my inner voice, reach back to the person two steps behind me that's struggling to navigate the muck I'm familiar with and to help guide them on their journey. I cannot walk their journey for them, but I can offer insights so they don't have to experience as many of the hard knocks life tossed at me.
Writing is a form of self-exploration. I can honestly state I've learned a lot about what I will and will not tolerate, what is and isn't true for me, and a lot of other stuff. In fact, writers project a portion of themselves into their written projects. And, I have to add: the characters in the books we write do have minds of their own. Even if they live in the writers' mind, we are merely the transcribers.
Back to my question: who am I writing the book for? It is bringing up memories, various things I've learned through life experiences, and insights from my integrative nutrition health coaching education. It's a book on the elements for a healthier life for creative individuals. It's stretching me to view how I take care of myself, what aspect of self-care I would like to adjust, and trust there are others who are seeking the same inspiration.
What I've witnessed over the years is creative individuals are exceptionally compassionate. We will set aside our craft to help someone else with XYZ. We have work, laundry, firewood to split, and other daily activities we place in front of passions. Truly, how many projects have you set down to help someone do XYZ. Next thing you know is that project you started remains unfinished for a week, month, or even a decade or two.
We've been taught to set our creativity to the side because it's not as important as the dishes. Creativity is play-time. How often did you hear that when you were in school or when you were home coloring and drawing pictures for your parents? What we forget is that creativity is a way for us to let go of thought, stress, decompress, express our internal voice, and so forth. It's a form of communicating what is deep within. It's our innate being, the source of Self, communicating to us through a divine connection. It's an intimate conversation with Self. It is an express of Self.
What happens when you sit down to your favorite creative activity? You lose time. Time simply slips…
Book by Cindy Kochis:
Get A Compass Not A Clock
UnLeash Your Story: A Journal Writer's Guidebook
Points of Interest:
21-Day Writing Intensive
Elements For A Healthier Life Magazine Archives
Lulu Author Spotlight
Meet Your Characters Guided Meditation
Meet Your Characters: Get to Know Their Secrets Guided Meditation
Pen to Paper Writers Circle
Biography:
CK Kochis, INHC, is writer and multi-passionate entrepreneur. She is currently focusing her energies on hosting the Pen to Paper Press Podcast and guiding writers on their journey of developing the storylines and characters of the books they are writing.
Pen to Paper Press Podcast was created to help writers give voice to their books, writing process, backstory, and share their journey. She has recorded conversations with authors getting ready to publish their first book to a gentleman with his name on thirty-plus book covers to a memoirist to a digital magazine publisher and editor. Each of us has a unique story; an important story. She reminds listeners, "Your words have power. Our story matters." 
Following her heart and intuitive guidance, Cindy published the first issue of Elements For A Healthier Life Magazine, a digital publication focusing on the various elements of experiencing balance in on our life, in May 2016. Explore the magazine archives at elementsforahealthierlife.com/the-archives.
She shares her sass and transformational journey, along with pearls of wisdom, in her blog at ckkochis.com.
"Life is an amazing adventure; it was never intended to be lived in gray-scale." – CK Kochis
---
Rate, Review, and Subscribe
We would love to read your reactions and thoughts about the topics we discussed. Did it resonate with you? Leave a comment below. To help us expand our audience, rate, follow, and review the podcast at podcast.pentopaperpress.com. Thank you.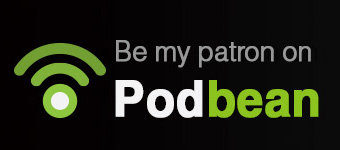 Podcast music by Joseph McDade
*Amazon Affiliate Links. As an Amazon Associate I receive a commission from qualifying purchases