Is an Editor Worth it? And, Exploring if You're Good Enough.
Episode #014
Cindy Kochis, Pen to Paper Press Podcast host
"Ask yourself this: if it's difficult to read, are you going to continue flipping the pages to reach the end of the book, or are you going to set it down and let it collect dust?"
– Cindy Kochis
Transcript:
Hey there, I'm Cindy Kochis. I am a writer and the host of the Pen to Paper Press Podcast. From time to time I sit down with best-selling authors, writers, editors, publishers, and creative souls in my virtual studio to talk about the process of developing our stories to completing our works of art. Each episode is an opportunity for us to explore mindsets, pearls of wisdom, and the experiences that began our journey as a writer from the moment we put pen to paper.
There's a lot of elements to nurturing our creative souls and navigating the mindset minefield. With pen and paper in hand, we can accomplish anything. Everything is possible. The writer's soul knows our words have power and our stories matter. It's time to write from the heart and empower our written voices.
In today's episode I will be exploring the value paid and non-paid editors give our written works of art.
Is an editor worth the money? For a writer, the simple answer is yes. For the reader, it's a solid hell yeah!
Ask yourself this: if it's difficult to read, are you going to continue flipping the pages to reach the end of the book, or are you going to set it down and let it collect dust?
Writers write for many reasons. Some of the time it's to share a very personal experience. Other times it's to instruct or share technical knowledge. It could be to entertain, to tell a tale, tell someone else's tale, expand or showcase your credentials and insights on a specific topic that is intended to convert potential customers into paying clients. A lot of entrepreneurs are encouraged to write a book and sold on the concept of how it's going to thrust their business ahead of their colleagues. However, if everyone is doing it, how are you going to stand out in the congestion? By having a well-written book that is visually appealing and having consistent content flow, and it's edited.
No one is perfect. Get that out of your head. No one needs that stresser to stifle creativity. The need to be perfect is a dangerous concept. That's why you create a support team. One that has your back and tells you honestly what they think of your written project and possible ways to improve it.
An editor is a valuable element in the publishing process. An editor will read your book differently than your best friend, mother, significant other, and peers. I'm not saying their opinions are not valuable, they are. They can help clarify your content. The question is: are they going to spot the errors; or if they do, will they tell you about them?
Based on my experience, my friends want to support and encourage me, and boost my self-confidence. They want to tell me what is good about it, and they, most of them, shy away from telling me of the things they deem as negative. They won't tell me of the spelling errors, the loops that don't close, how Sally started off at the beginning of the book as a blonde and at the conclusion had shoulder-length hair that's died violet purple. Asking When did that happen and why? may leave them feeling as though they missed that important transition in the storyline or they don't want to admit it.
Our friends and family don't want to hurt our feelings and tell us the paragraph spacing is inconsistent. They are not likely to ask, "Hey, Cindy, what's with the faddish with the this phrase you keep repeating?" After the book is published and ask them about an error you find on the hardcopy, good chance they may say, "I didn't know how to tell you about XYZ. Sorry." Some individuals will go to great lengths not to hurt your feelings, or know how to tell you about the errors. They simply don't know whether or not the writers wants to hear about the mistakes.
I love my friends and am grateful for their support, however they are not editors. Yes, several of them will give me insightful criticism and valuable feedback, and can be brutally honest. Truthfully, I want them to read the final draft — before I send it off to be printed.
There's a lot of elements to writing a book. First, the most obvious, is sitting down and writing it.
Next, going through the first draft, cleaning it up and getting rid of the loose ends and danglers. This is when we make sure the story develops and the character's personality traits stay consistent. In episode thirteen, I shared why it's important and offered a few suggestions to maintaining those details.
But, when it comes to editing, I have spoken to authors who wished they had hired an editor after their book hit the presses. One gal told me she struggled with promoting it because she didn't want everyone to criticize her for, what she considers, a glaring error.
For one, get that mindset out of your head. We are all human. We all make mistakes. And, we are continuously learning. Allow it to be a learning experience. Did you do the best that you could at the time. Let me answer that for you. Yes. Yes, you did. You did the best job of writing from your heart, sharing your insights, and you did it with pride. Allow this to be your driving force. And, by the way, editors don't catch every mistake. How do I know this? Is it from personal experience or to trash editors? Nope. It's because we are all humans doing the best we can. Okay. I believe I have driven that statement home enough.
A good editor will look at the written project from several angles. They are looking at the grammar, punctuation, storyline consistency, the plot, characters, setting, how the transitions occur, and so forth. Hopefully they are not simply running it through one or two spelling and grammar checking programs, and calling it good enough. A good editor will actually read the book's content.
And now for the catch: there are a various types of editors. Your friends, family members, and colleagues fit under the beta reader umbrella. Generally, they are the individuals who read your written project and give you their opinion. Again, many of them will offer valuable insight and give advice. They are a fresh pair of eyes to your work. And, a handful of them will ask you questions if they don't understand something. Even though I hammered on the fact that many will be apprehensive on giving your the hard-core feedback you want so you can improve your book, this is still a great way to receive feedback. Bonus: once the book is published, you can ask them to write a review on websites like Amazon, GoodReads, and et cetera on the day of or a short period of time after the launch of your book because they have read it. Of course many of those outlets will require them to purchase the book.
So what other types of editors are there?
Proofreaders tend to focus on looking for glaring grammar and punctuation errors.
Developmental Editors tend to go beyond finding the spelling errors, spotting the extra spaces between the words, and the other elements that create inconsistency in the formatting. We focus on verifying the storyline, voice, and overall messages are consistent.
Copyeditors focus is on sentence structure, grammatical and factual errors, clarity of the plot, voice consistency, and stylized use of punctuation and tone. Copyediting is the task, in a nutshell, of correcting a manuscript while maintaining the author's intention and message.
But here's the thing: there are no defined lines as to what a specific editor does. The lines blur and we do the best we can to help the author improve their manuscript. Each of us have our strong points and weaknesses. It's good to talk with the individuals, interview them, before you hand them your precious document. That's your baby. You work hard on it. You spent a lot of time and energy to create it. Before you share it with the world, doesn't it deserve to be edited by someone who knows how to help you?
I'd like to share a story with you; a lesson or two from an author. A friend, who published a book several years ago, shared with me how they were mortified when, after the book was published, someone shared with her the mistakes they found. During the pre-launch and launching of the book period she was geeked and eager to promote her book. She was excited beyond excitement. She did it! She published her book! And, she wanted everyone to know it. When that person shared with her the errors, her world crashed. She wanted to hide her book. This proud author was crushed. She trusted the hybrid publishing company and, as she stated, handed them her fate willingly. She reached out to them about correcting the book, but the cost to update it was outside of her budget. The lesson she learned was to have another professional set of eyes read and edit her book prior to publishing. The key element — they have them read the book. I had another client who said the hybrid publishing company they hired ran her book through a grammar checking program and, later found out they didn't actually read her book.
When hiring someone to take on a key element in the development of your book, ask questions. Ask what their process is and what you can expect.
It takes courage to write your book and even more courage to share it with others. We want the messages we wrote from our heart to be seen and felt by the reader. As any writer will tell you, it's harder to edit our own work because we know what the intended content is, what we meant to state, and the backstory. Having an editor read through and edit our book is valuable because they are looking at the content with a fresh pair of eyes and looking for the detail elements your friends and family are not necessarily looking for.
It's all a process and experience is our grandest teacher. There's always lessons to be learned. Have fun and follow your intuition.
…and, a transcript is not available for the remainder of the podcast. You'll have to listen to the podcast to hear what I share about being good enough.
Book by Cindy Kochis:
Get A Compass Not A Clock
UnLeash Your Story: A Journal Writer's Guidebook
Points of Interest:
21-Day Writing Intensive
Elements For A Healthier Life Magazine Archives
Meet Your Characters Guided Meditation
Meet Your Characters: Get to Know Their Secrets Guided Meditation
Pen to Paper Writers Circle
Biography:
CK Kochis, INHC, is writer and multi-passionate entrepreneur. She is currently focusing her energies on hosting the Pen to Paper Press Podcast and guiding writers on their journey of developing the storylines and characters of the books they are writing.
Pen to Paper Press Podcast was created to help writers give voice to their books, writing process, backstory, and share their journey. She has recorded conversations with authors getting ready to publish their first book to a gentleman with his name on thirty-plus book covers to a memoirist to a digital magazine publisher and editor. Each of us has a unique story; an important story. She reminds listeners, "Your words have power. Our story matters." 
Following her heart and intuitive guidance, Cindy published the first issue of Elements For A Healthier Life Magazine, a digital publication focusing on the various elements of experiencing balance in on our life, in May 2016. Explore the magazine archives at elementsforahealthierlife.com/the-archives.
She shares her sass and transformational journey, along with pearls of wisdom, in her blog at ckkochis.com.
"Life is an amazing adventure; it was never intended to be lived in gray-scale." – CK Kochis
---
Rate, Review, and Subscribe
We would love to read your reactions and thoughts about the topics we discussed. Did it resonate with you? Leave a comment below. To help us expand our audience, rate, follow, and review the podcast at podcast.pentopaperpress.com. Thank you.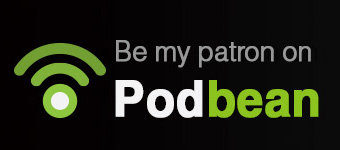 Podcast music by Joseph McDade
*Amazon Affiliate Links. As an Amazon Associate I receive a commission from qualifying purchases