Researching & Writing the Stories of Ireland
Episode #016
Guest Speaker ~ Nancy Blanton 
"Writing is a wonderful way to spend time. It's soul feeding.It's an act of love whether you have one person reading it or a hundred thousand readers. It is a gift." 
– Nancy Blanton
What is it that draws us to write about a specific time period, country, or theme?
What do you know about the historical events that took place in 17th century Ireland?
Nancy Blanton, an award-winning author, joined me for a conversation about her experience of writing historical fiction books set in 17th century Ireland and the man who inspired her passion to write.
Journalists have a need to know the truth and an unstoppable devotion to research the facts available to them. Nancy's journalistic skills continue to fuel her quest to know what really happened in Ireland in a specific time period. Nancy said it best when she wrote, "I am digging deeply, discovering the greed, intrigue, rebellion, atrocities and resilience that took place in Ireland, England and Scotland."
There is an undeniable magnetic attraction to Ireland for many of us. Pour yourself a mug of Earl Grey and enjoy our conversation centered on the beautiful location both of us plan to visit again.
"Don't make stuff because you want to make money — it will never make you enough money. And don't make stuff because you want to get famous — because you will never feel famous enough. Make gifts for people — and work hard on making those gifts in the hope that those people will notice and like the gifts.
Maybe they will notice how hard you worked, and maybe they won't — and if they don't notice, I know it's frustrating. But, ultimately, that doesn't change anything — because your responsibility is not to the people you're making the gift for, but to the gift itself."
― John Green
Biography:
Nancy Blanton is the author of three award-winning historical novels, with a fourth publishing soon, all set in 17th century Ireland. She is a former journalist and corporate communications leader, and co-founder of Amelia Indie Authors co-op. Learn more about her historical fiction and mission at nancyblanton.com.
---
We would love to read your reactions and thoughts about the topics we discussed. Did it resonate with you? Leave a comment below. To help us expand our audience, rate, follow, and review the podcast at podcast.pentopaperpress.com. Thank you.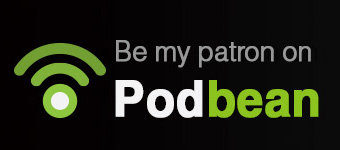 Podcast music by Joseph McDade
*Amazon Affiliate Links. As an Amazon Associate I receive a commission from qualifying purchases