Does Expressing Creativity Impact Your Health?
Episode #021
Rachel Kieffer (aka Heath Nut Girl), Holistic Nutrition and Health Coach
"It is our nature to live creatively, and to express our creative selves. When we don't do that, it usually costs us something in the area of our health."
– Rachel Kieffer
Rachel Kiefer, aka the Health Nut Girl, is in the studio! I love spending time with this beautiful soul. She speaks from experience and always from her heart.
Do you make creativity a priority, or is it something you might do someday when you have the time? Over the years Rachel Kieffer and I have talked about the impact creativity has on our physical and mental health. I was thrilled when Rachel accepted my invitation to join me in the Pen to Paper Press Podcast studio to talk about creativity, loving ourselves, and food addiction. 
The topic of creativity is near and dear to Rachel. Approximately eighteen minutes and 30 seconds into our conversation, Rachel shared, "I find a lot of times it [creativity] is the missing piece. When women try really hard to control what they eat, or are critical of theirselves about why did I eat this and why did I do that, why can I be healthier or why  can't I stick with it?, a lot of times it is very helpful to step away from the struggle and pick up something creative to do. I often find that unexpressed creativity will show up…" And, this is where I will leave this quote. It's important you hear what she has to say about the affects of stifled creativity.  
Our conversation natural transitions to sugar addiction and her love of recipe books. I invited Rachel to talk about her Freedom from Sugar workshops, the Women Health Circle. and services she offers to women who seek a healthier, more loving lifestyle.
Pour yourself a glass of lemon water and enjoy this conversation with Rachel Kieffer.
Free Guide by Rachel Kieffer:
3-Day Seasonal Cleanse For A Radiant Body & A Joyful Life
Elements For A Healthier Life Magazine:
Contributor Writer
Biography:
Rachel Kieffer is a Holistic Nutrition and Health Coach certified by the Institute for Integrative Nutrition and the American Association of Drugless Practitioners. She is the founder of Women Health Circle, and helps women fall in love with a healthy life. Read Rachel's blog posts, and find her delicious (and healthy) recipes, at healthnutgirl.com. Subscribe to her YouTube channel to gain more insights on how to fall in love with self. Join Rachel's Facebook group: Fall in Love with a Healthy Life
"I have been working with thousands of women on transforming their relationship with food, creating a loving relationships with their bodies and falling in love with a healthy life." – Rachel Kieffer
---
Rate, Review, and Subscribe
We would love to read your reactions and thoughts about the topics we discussed. Did it resonate with you? Leave a comment below. To help us expand our audience, rate, follow, and review the podcast at podcast.pentopaperpress.com. Thank you.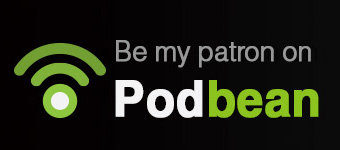 Podcast music by Joseph McDade
*Amazon Affiliate Links. As an Amazon Associate I receive a commission from qualifying purchases