Meet A Character Guided Meditation
Episode #020
Cindy Kochis, Pen to Paper Press Podcast host
"The point is to weave the character's personality and traits nonchalantly into the story. You want the reader to explore the character's individuality versus reading a dating site description."
– Cindy Kochis
How well do you know the characters in the book you are spending countless hours writing?
In this episode I take you on a journey to meet one of your characters through a guided meditation. Guided meditations are wonderful for quieting the mind and focusing on your internal messages.
We begin the guided meditation finding a bistro table in a safe setting. One of the characters in your written project approaches you and asks if they can join you. A conversation begins…
Knowing your character and the focal point of your story will help to prevent writer's block, keep the story on track and prevent you from wandering down dead end roads as often. It will, in addition, help to keep their traits and personal identifiers consistent.
As mentioned in episode #013 Meet Your Character & Save Time Editing, personal identifiers consist of the detailed information you add to the story allowing the reader to envision the individuals and their enviornment.
To schedule a private, personal guided meditation, click [HERE].
There are several ways for you to support the Pen to Paper Press Podcast. First of all, sharing the podcast on social media is priceless. When you share an episode you extend my reach to the people who might not otherwise heard this podcast. There are several ways you can help to financially support the podcast. I created a Patron account through Podbean. The moneys raised help to pay for hosting and promoting the Pen to Paper Press Podcast. You can pledge $1, $5, $10, or $20 per month. Go patron.podbean.com/pentopaperpress.
Pour a glass of water for yourself, grab a journal, and enjoy this week's podcast and guided meditation.
Book by Cindy Kochis:
Get A Compass Not A Clock
UnLeash Your Story: A Journal Writer's Guidebook
Points of Interest:
21-Day Writing Intensive
Elements For A Healthier Life Magazine Archives
Meet Your Characters Guided Meditation
Meet Your Characters: Get to Know Their Secrets Guided Meditation
Pen to Paper Writers Circle
Biography:
CK Kochis, INHC, is writer and multi-passionate entrepreneur. She is currently focusing her energies on hosting the Pen to Paper Press Podcast and guiding writers on their journey of developing the storylines and characters of the books they are writing.
Pen to Paper Press Podcast was created to help writers give voice to their books, writing process, backstory, and share their journey. She has recorded conversations with authors getting ready to publish their first book to a gentleman with his name on thirty-plus book covers to a memoirist to a digital magazine publisher and editor. Each of us has a unique story; an important story. She reminds listeners, "Your words have power. Our story matters." 
Following her heart and intuitive guidance, Cindy published the first issue of Elements For A Healthier Life Magazine, a digital publication focusing on the various elements of experiencing balance in on our life, in May 2016. Explore the magazine archives at elementsforahealthierlife.com/the-archives.
She shares her sass and transformational journey, along with pearls of wisdom, in her blog at ckkochis.com.
"Life is an amazing adventure; it was never intended to be lived in gray-scale." – CK Kochis
---
Rate, Review, and Subscribe
We would love to read your reactions and thoughts about the topics we discussed. Did it resonate with you? Leave a comment below. To help us expand our audience, rate, follow, and review the podcast at podcast.pentopaperpress.com. Thank you.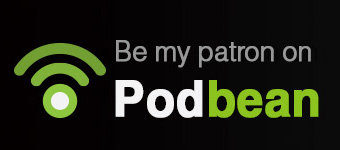 Podcast music by Joseph McDade
*Amazon Affiliate Links. As an Amazon Associate I receive a commission from qualifying purchases