Ways to Publish & Shine Light on Your Book
Episode #019
Guest Speaker ~ Deborah Kevin
"The role of a gifted developmental editor is to see what's not being said between the lines. They help identify and pull all that yumminess forward and actually give you something that you say, "I wrote that." That is the feeling you want to have when you work with an editor." 
– Debby Kevin
Welcome to part two of my conversation with Deborah Kevin, founder of Highlander Press. In episode #018, we discuss the various types of editors. Debby shared her pearls of wisdom to clarify the roles of editors and the vital services we provide.
This week Debby and I talk about the types of publishing companies and a discuss several action steps writers can do to for themselves to keep expanding their audience.
Pour yourself a cold beverage and enjoy the second half of our creative conversation. Humor is a gift we not only give to others, but to ourselves. Laugh. Enjoy. And, most importantly, allow your creative imagination to take you on a journey.
Book Mentioned in Podcast:
You've Written Your Book – NOW WHAT?
Biography:
As the founder and chief inspiration officer of Highlander Press, Deborah Kevin (pronounced "KEY-vin") loves helping change makers tap into and share their stories of healing and truth. She's guided dozens of authors to craft and publish impactful books of which they are proud. Debby, a graduate of Stanford University's Novel Writing program, is currently pursuing a master's degree in publishing at Western Colorado University. Her passions include travel, cooking, hiking, and kayaking. She lives in Maryland with her family and their puppy Fergus—that is when they're not off discovering the world. highlanderpressbooks.com
---
We would love to read your reactions and thoughts about the topics we discussed. Did it resonate with you? Leave a comment below. To help us expand our audience, rate, follow, and review the podcast at podcast.pentopaperpress.com. Thank you.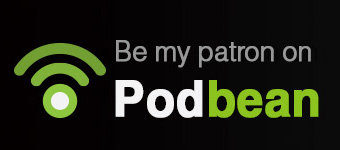 Podcast music by Joseph McDade
*Amazon Affiliate Links. As an Amazon Associate I receive a commission from qualifying purchases