Who Taught You? A Quick Exploration of the Elements
Episode #017
Cindy Kochis, Pen to Paper Press Podcast host
"Why do we fear change? When you observe nature, it is in a constant state of movement, evolving, and going through the various seasons (or cycles of birth, growth, rest, and death)."
– Cindy Kochis
Transcript:
Who taught you to love you? Who taught you to berate and belittle you? Who taught you kindness and compassion? What lessons are you holding onto with a death grip and which ones have you wiped your hands clean of?
Hey there, I'm Cindy Kochis. I am a writer and the host of the Pen to Paper Press Podcast. From time to time I sit down with best-selling authors, writers, editors, publishers, and creative souls in my virtual studio to talk about the process of developing our stories to completing our works of art. Each episode is an opportunity for us to explore our insights, pearls of wisdom, and the experiences that began our journey as a writer from the moment we put pen to paper.
Today I would like to talk to you about the elements for a healthier life and nurturing the creative soul. It is an intimate decision to explore what is healthier for your precious body, mind, and spirit.
The entry to this episode is from the rough draft of the book I am writing. Ironically, it comes from the chapter titled: Who Am I to Write This? At the time of this recording, this chapter begins with the sentence: I'm not everyone's shot of whiskey; nor do I want to be.
When I was describing this book to someone, they asked me if it's just another one of those self-help books. My internal response was not what I expected. I thought, Ah, bugger. Which, of course, added to the no-so-graceful no response. This book was never intended to be about self-help. Self-awareness – yes. Self-help – no. I'm the poster child of the wrong person to write a self-help book. And, there it is again. Who am I to write this book?
I'm probably the best person to write it. I am the only person who can write it with my point of view, from a lifetime of adjusted perceptions, and my sass.
I have yet to meet a writer who hasn't asked themselves, who am I to write this book? Or, who is going to read what I write?
Recently, while I was walking, my mind filled with the questions, "Who taught you to love you? Who taught you to berate and belittle you? Who taught you kindness and compassion? What lessons are you holding onto with a death grip and which ones have you wiped your hands clean of?"
Obviously, these questions struck a nerve or I wouldn't be 1. Putting them in my book, and 2. Sharing them in a podcast.
I cannot answer those questions for you; that's solely your responsibility. What I can do is share insights on nurturing your creative soul.
The writer's soul intuitively knows our words have power and our stories matter. A point to ponder is, how do I feel when I write from the heart and empower my written voice? Again, these are questions for you to ask yourself.
The subtitle for this chapter is: "On the edge of awareness, something miraculous happens. Change."
It's when we explore the elements for a healthier life that we notice the things we have either shoved to the side, ignored, or didn't even know existed. It's an exploration. With awareness comes change. Isn't that wonderful?
Why do we fear change? When you observe nature, it is in a constant state of movement, evolving, and going through the various seasons (or cycles of birth, growth, rest, and death).
As I mentioned moments ago, exploring the elements for a healthier life is an intimate decision. You may be wondering what elements I am referring to. Am I going to ramble on about the four seasons, the four directions on a compass, or has this creative mind gotten interested in chemistry and the elemental table? What I am referring to is our relationships, the work place, spirituality, body movement and how we nourish our precious body. Each of these elements have an impact of the others.
How does your relationships at home affect your time at the workplace. They say, don't bring your home issues to work, and vice versa. How do you react to the person sitting across from you at the dinner table after a horrific day at work? Can connecting to your innate – God, spirit, source or higher power – impact how you handle stress? Will you feel better, more energetic if you move your body or slouch on the sofa with the remote within reach? And food; how does the food you eat make you feel? Do you feel better? Which foods make you want to take a nap after you eat it? And, if this was a health coaching session, I'd ask you about your poop, and how often you have a bowel movement. Truly, your poop says a lot about how you nurturing yourself. But, this isn't a coaching session and I don't need to know whether or not you're regular.
What I am curious to know is: are you ready to take the life-long journey of exploring the elements for a healthier life. Again, we are continuously in a state of change.
For the creative soul, we have a strong need, desire, want to be alone so we can tune in, tap in to Self and create. Our art, for the majority of us, is done in isolation, in silence, behind a closed door with a sign dangling from the knob that reads, Do Not Knock Unless Someone is Bleeding or Puked.
We also have a strong need, desire, want to be a part of a community; a community of like-minded individuals that get us and our quirkiness.
When we feel connected in a community, such as the Pen to Paper Press Writers Circle, we feel a sense of belonging, supported, and as a contributing member to help someone on their journey. Community creates a beautiful circle of giving and receiving that not only strengthens our connection to others, but to Self. Where else can you learn more about yourself than through sharing your gifts. It's not the acknowledgement that matters so much; it's witnessing how and what you shared of Self. It is an expression of Self.
If you, dear creative soul, do not have a community, or cannot find a community – create it. We thrive at our best when we have both our alone-time and feel a part of a community. Creatives tend to be giving people. Be sure to make yourself a priority, then your art. It is possible to feel a sense of harmony.
When we explore the elements for a healthier life, we get a better understanding of what changes we want to make, how various things impact our well-being, and the ability to answer the question – who taught you to love you?
P.S. the answer to the question is YOU. It's always been you.
Okay, time to wrap this up. Thanks for hanging out with me for a bit and spending time listening to my philosophical ramblings. I am a writer; it's what I do.
I hope you were inspired to explore how your relationships, the workplace, your spiritual connection, body movement and the foods you chose to nourish your precious body impacts you in this episode of Pen to Paper Press Podcast. I would like to take a moment and say thank you for your listening. Mere words cannot express my gratitude. To find the complete list of podcast episodes, please visit pentopaperpress.com. Be sure to subscribe and share your favorite Pen to Paper Press Podcasts episodes. And, of course, leave me a comment. I do love reading your take aways from these podcasts.
Take care.
Until next time – know that your words have power and your story matters.
Bye for now!
Book by Cindy Kochis:
Get A Compass Not A Clock
UnLeash Your Story: A Journal Writer's Guidebook
Points of Interest:
21-Day Writing Intensive
Elements For A Healthier Life Magazine Archives
Lulu Author Spotlight
Meet Your Characters Guided Meditation
Meet Your Characters: Get to Know Their Secrets Guided Meditation
Pen to Paper Writers Circle
Biography:
CK Kochis, INHC, is writer and multi-passionate entrepreneur. She is currently focusing her energies on hosting the Pen to Paper Press Podcast and guiding writers on their journey of developing the storylines and characters of the books they are writing.
Pen to Paper Press Podcast was created to help writers give voice to their books, writing process, backstory, and share their journey. She has recorded conversations with authors getting ready to publish their first book to a gentleman with his name on thirty-plus book covers to a memoirist to a digital magazine publisher and editor. Each of us has a unique story; an important story. She reminds listeners, "Your words have power. Our story matters." 
Following her heart and intuitive guidance, Cindy published the first issue of Elements For A Healthier Life Magazine, a digital publication focusing on the various elements of experiencing balance in on our life, in May 2016. Explore the magazine archives at elementsforahealthierlife.com/the-archives.
She shares her sass and transformational journey, along with pearls of wisdom, in her blog at ckkochis.com.
"Life is an amazing adventure; it was never intended to be lived in gray-scale." – CK Kochis
---
Rate, Review, and Subscribe
We would love to read your reactions and thoughts about the topics we discussed. Did it resonate with you? Leave a comment below. To help us expand our audience, rate, follow, and review the podcast at podcast.pentopaperpress.com. Thank you.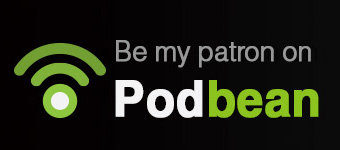 Podcast music by Joseph McDade
*Amazon Affiliate Links. As an Amazon Associate I receive a commission from qualifying purchases