Episode #023
Guest Speaker ~ Andrea Susan Glass
"The fear is in our head. When we step into it, the thing we fear doesn't happen. Fear is like creating a projection. Worry is projecting a future we have no guarantee is going to happen. We just make it up. But, once we step into it, we say, 'Oh, why was I worried about that? That didn't happen.'"
– Andrea Susan Glass
Fear can cripple the best of us. How do you move forward when you are uncertain? This is one of the main topics Andrea Susan Glass and I discuss in this episode of Pen to Paper Press Podcast.
"The only way we can get over the fear is to identify it. To me, awareness is one of the greatest keys to our ability to improve our mindset. If we are clueless to the way we think, act, and our habits, we are not going to be able to make a change. You have to have some awareness to make any changes."
– Andrea Susan Glass
Andrea knew from a young age she wanted to write books. Her journey as a ghostwriter fulfilled the desire to write and get paid for her skills. We spent time exploring her role with clients and some of the reasons a person would hire a ghostwriter.
Our conversation naturally flowed into the topics of hiring professionals to help in the various steps writers take to write, edit, and publish their  works of art. Andrea generously shares pearls of wisdom on marketing and growing an email (reader) list. 
Two important questions Andrea asks her clients are: "Are you willing to do the hard work? Are you willing to market the book once it's published?"
Pour yourself a tall glass of lemonade and enjoy this enlightening conversation with Andrea Glass.
Listen to more conversations about our vulnerability.
Book by Podcast Guest:
Your Fabulous First Book: How to Write with Clarity, Confidence & Connection
Biography:
Andrea Susan Glass is an award-winning ghostwriter and book coach for first-time nonfiction authors. For 20 years she's ghostwritten and copyedited hundreds of nonfiction books. As a book coach she helps new authors write and publish their books. She's an instructor for UCSD in the creative writing and copyediting programs. She's the bestselling author of Your Fabulous First Book that guarantees new authors are prepared to write their own fabulous first book. Websites: andreasusanglass.com and writersway.com
---
We would love to read your reactions and thoughts about the topics we discussed. Did it resonate with you? Leave a comment below. To help us expand our audience, rate, follow, and review the podcast at podcast.pentopaperpress.com. Thank you.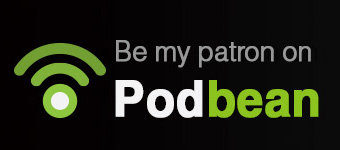 Podcast music by Joseph McDade
*Amazon Affiliate Links. As an Amazon Associate I receive a commission from qualifying purchases