Writing What Needs to be Said
Episode #025
Guest Speaker ~ Martine Felton
"That's why I titled my book 'You Love You Learn'. I feel like a lot of our lessons that we are here to learn present themselves in our relationships. Whether it be romantic, family, work, friendships, they all present themselves in some form of relationship. And, in those relationships you love. It might be a good love. It might be a not-s0-good love. You are definitely going to learn."
– Martine Felton
Is there a memoir waiting for you to write within the journal entries you have written? When is the last time you read what you wrote over the years? What are the common threads?
If you feel there is (or think there might be) a memoir somewhere in your journals, this podcast conversation is for you! In this episode I speak with Martine Felton. She is an intuitive life coach, medium, author, and the podcast host of Martine's Musings.
Martine published her first memoir, You Love You Learn*, earlier this year. During our conversation, she said, "I thought it would be helpful if I shared my stories. They could help other women." From time to time, she reviews her journal entries as a way to acknowledge her personal growth and how far she has come on her journey of self-love. "I thought it would be a really good story to tell and highlight some of the lessons I learned, provide the readers with some affirmations and journal prompts, and share. When you share, you're able to heal. People who read your story may say, Hey, I can relate."
We also focused on her experience of writing both a fiction book and memoir. It was interesting to listen to her explain how writing the two genre's differed and what she learned from both books.
Pour yourself a cup of coffee and enjoy this heartwarming conversation of self-discovery.
Biography:
Author, intuitive life coach, and medium, Martine Felton has always had a love for writing. Since she was a teenager, Martine has drawn inspiration from the world around her to write short stories, poetry, and journal. Now, Martine has turned her love for encouraging others to overcome their limiting beliefs, embody self-love, and walk in their purpose into her fiction and non-fiction works. Learn more about Martine's books and podcast at martinefelton.com.
---
We would love to read your reactions and thoughts about the topics we discussed. Did it resonate with you? Leave a comment below. To help us expand our audience, rate, follow, and review the podcast at podcast.pentopaperpress.com. Thank you.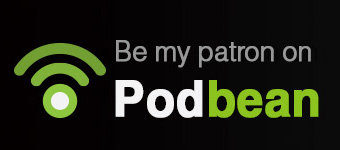 Podcast music by Joseph McDade
*Amazon Affiliate Links. As an Amazon Associate I receive a commission from qualifying purchases