Reclaim Your Creativity to Express Your Written Voice
Episode #028
Podcast Guests: Andrea Pass, Barb Parcells, Liz Maritz, Martine Felton, Crystal Cockerham, Nadia Krauss, Debby Kevin, and Rachel Kieffer.
"It is our nature to live creatively, and to express our creative selves. When we don't do that, it usually costs us something in the area of our health."
– Rachel Kieffer
Your writing style is your brand. To expand on the writing process, we explore clearing our mind to be creative, making the time to write, and planning the content of the book. Often times our books begin as a journal entry; listen to what goes onto the pages. We discuss the topic editing and the role of editors. Reclaim your creativity. Be creative for the purely for the joy of it. Your words have power. Your story matters.
Pour yourself a mug of steamy hot tea and listen to my conversations with:
.: Andrea Pass (episode 027): your voice
.: Barb Parcells (episode 001): monkey mind, meditation, when to write
.: Liz Maritz (episode 024): making time, editing process, project management tools
.: Martine Felton (episode 025): journaling, reasons to write a memoir
.: Crystal Cockerham (episode 008): writing process, sacred space, value of handwriting
.: Nadia Krauss (episode 010): writing process, elements of a book, editing, bringing in the troops
.: Debby Kevin (episode 018): who do you think you are, tribe, self-confidence to write, developmental editor, trusting your gut
.: Rachel Kieffer (episode 021): believe in yourself, reclaim your creativity, creativity affects mental health, do it for the joy of doing it.
---
We would love to read your reactions and thoughts about the topics we discussed. Did it resonate with you? Leave a comment below. To help us expand our audience, rate, follow, and review the podcast at podcast.pentopaperpress.com. Thank you.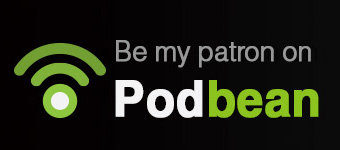 Podcast music by Joseph McDade
*Amazon Affiliate Links. As an Amazon Associate I receive a commission from qualifying purchases