What is the Secret to Writing a Book with a Co-Author?
Episode #029
Guest Speakers ~ Cornelia Gamlem & Barbara Mitchell
"Neither Cornelia nor I take ourselves very seriously and also we don't mind being, I'm going to use the word corrected. It's not the right word, but…" said Barb Mitchell."
Cornelia Gamlem added, "Critiqued."
"Critiqued. Thank you." Barb continues, "Suggestion like: you might want to use this word rather than that word. Neither of us get upset about someone suggesting that to us."
What is the secret to Cornelia Gamlem and Barbara Mitchell successful co-author partnership? Together they have written several instrumental books centered on Human Resources, including The Big Book of HR.
You need to listen to this podcast if you are considering the idea of co-authoring a book. Cornelia and Barb share their professional insights, experiences, and propose a power question to those writers seeking a writing partner. The information they share on how to write best-selling books is priceless!
Pour yourself an ice cold glass of water and enjoy this educational and insightful conversation shared in the Pen to Paper Press studio.
Biography:
A writing partnership began between Barbara Mitchell & Cornelia Gamlem The Big Book of HR was published in 2012. They wrote four more books and updated The Big Book of HR twice. They are influencers to the business community and have been interviewed in major radio markets, been quoted in major publications including the The New York Times, and Forbes, appeared on podcasts, and contributed articles to numerous blogs and websites, including fastcompany.com, forbes.com, and INC.com. Learn more about them at bigbookofhr.com.
---
We would love to read your reactions and thoughts about the topics we discussed. Did it resonate with you? Leave a comment below. To help us expand our audience, rate, follow, and review the podcast at podcast.pentopaperpress.com. Thank you.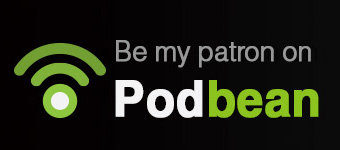 Podcast music by Joseph McDade
*Amazon Affiliate Links. As an Amazon Associate I receive a commission from qualifying purchases