Writing a Book on Grief, Love & Happiness
Episode #026
Guest Speaker ~ Emily Thiroux Threatt
"Find ways you can write. There is something about getting it out of your head. If I don't write things down, it'll stay in my head and interferes with anything else I am doing. When I write it, I can get over it and focus on the moment."
– Emily Thiroux Threatt
Writing about grief is not easy. The writer relives the heartbreak with each keystroke and time spend editing and re-writing. So why do we write the books centered on our experience of living life after death of a loved one?
Emily Thiroux Threatt ended our time together with the best explanation, "I feel like the more I share, the more I talk about it, the more comfort and support I can bring to people. And, that's what I want to do. That's my intention."
Our conversation begins with discussing the two last names she has kept to honor the men she loved. Although elements of her life story are heartbreaking, she focuses on loving and living in joy. She shares insights on how to find the blessings to focus your attention.
Emily is aforward thinker. She has a natural gift for seeing a solution for problems that many were not aware of at the time. You will appreciate her hard work to get computers for college students.
Pour yourself a cup of green tea and enjoy this heartwarming conversation of self-expression and experiencing joy after the loss of a loved one.
Biography:
Emily Thiroux Threatt is an award winning author, a Grief Transformation Expert and holds a Master's Degree in English with a Concentration in Writing. She has been teaching writing and composition on the college and university level over 30 years. During that time, she published three writing textbooks with Prentice Hall and Pearson Education. She participated with the Bereaved Person's Association in Bakersfield, California, which her husband co-founded. She also assisted her husband Jacques Thiroux, a bio-ethicist, with multiple revisions of his popular text Ethics Theory and Practice published by Prentice Hall and Pearson Education. She presents Writing Through Grief workshops. Learn more about Emily by visiting lovingandlivingyourwaythroughgrief.com.
---
We would love to read your reactions and thoughts about the topics we discussed. Did it resonate with you? Leave a comment below. To help us expand our audience, rate, follow, and review the podcast at podcast.pentopaperpress.com. Thank you.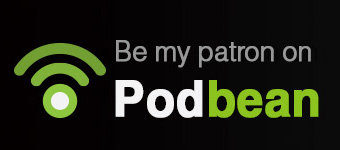 Podcast music by Joseph McDade
*Amazon Affiliate Links. As an Amazon Associate I receive a commission from qualifying purchases