How Dogs Lead You Back to Self
Episode #033
Guest Speaker ~ Michael Overlie
"Your dog is trying to lead you back to you. You've been here the whole time; you just couldn't remember who you are."
– Michael Overlie
When I read the title of Michael Overlie's book (on bookshelves this fall),
Let Your Dog Lead
, I wanted to know more. Michael, an author and coach, joined me in the Pen to Paper Press Podcast virtual studio to talk about three of our favorite things: dogs, writing, and guiding individuals to live a healthier lifestyle.
Our conversation began with his ability to communicate with animals since he was a child and then shifted to why he wrote his book. We shared an array of stories and lessons we've learned from our four-legged companions. Dogs (pets in general) have a unique role. They help us enjoy life, focus on the present moment, and extend unconditional love without judgment.
Pour yourself a cup of coffee, step outside with your dog, and enjoy listening our motivational conversation that will help you find the inspiration to write.
Biography:
Michael Overlie has been able to deeply connect with animals since he was a small child. Now, as an author, coach, energy healer and happiness guide, he shares what is possible for others. His mission is to help men create a life of purpose through the teachings and love of their dogs. Learn more about Michael's services at dogsandmen.com
---
We would love to read your reactions and thoughts about the topics we discussed. Did it resonate with you? Leave a comment below. To help us expand our audience, rate, follow, and review the podcast at podcast.pentopaperpress.com. Thank you.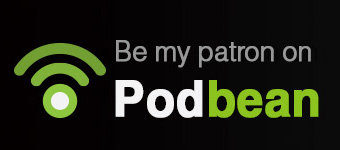 Podcast music by Joseph McDade
*Amazon Affiliate Links. As an Amazon Associate I receive a commission from qualifying purchases