One Writer's Wilderness Journey from Hobby to Professional Author
Episode #031
Guest Speaker ~ Jeaninne Stokes
"It's all about living a life of faith. For writers it's a faith walk depending on what you have to give up to pursue your writing. We all have to be willing to give up something. What are you willing to give up for the sake of writing — the call of writing?"
– Jeaninne Stokes
What is the difference between a writer who puts pen to paper as a hobby and a professional author? Faith, for one.
Writers will tell you writing is a calling. We have a need to write what beckons to be expressed. When left unwritten, the words gnaw away at our minds until ink flows across the pages.
Jeaninne Stokes sat with me in the Pen to Paper Press Podcast virtual studio for a delightful conversation about her faith in God and how it changed her life as an author and poet. Like most of us do, she resisted the divine insight until she received an undeniable sign from God that it was time for her to change paths. He led her on an uncharted journey into a wilderness to become a professional author and coach.
We talked about the challenges she faced and how God continued to inspire her on the writing wilderness journey. Jeaninne shares the lessons she has learned and how she is guiding Christian authors on their journey.
Pour yourself a mug of herbal tea, find a comfort space to relax, and enjoy listening to our inspirational conversation.
Biography:
Jeaninne Stokes is a Christian author, Bible-teacher and educator, and the founder of Writing for Him Ministries, a division of JStokes Writing Ministries. As an author, she writes to inspire and equip others as they seek to live a life of faith in every arena of their lives. As an author coach, she enjoys helping aspiring writers called to write for ministry and provides coaching and educational services to help them prepare to write and publish. Visit her at writingforhim.org to learn more about how she can inspire and equip you for the journey of writing.
---
We would love to read your reactions and thoughts about the topics we discussed. Did it resonate with you? Leave a comment below. To help us expand our audience, rate, follow, and review the podcast at podcast.pentopaperpress.com. Thank you.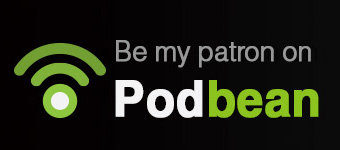 Podcast music by Joseph McDade
*Amazon Affiliate Links. As an Amazon Associate I receive a commission from qualifying purchases