Writing a Series on Deception
Episode #030
Guest Speaker ~ Richard Lyntton
"Like anything in life, if it's worth doing, it's worth doing well."
– Richard Lyntton
Richard Lyntton, author and actor, joined Cindy in the virtual Pen to Paper Press Podcast studio to talk about his experiences as an author and give a realistic impression of how hard it can be. As he shared with her, if it is worth doing, it's worth doing well.
In addition to being the author of North Korea Deception (December 2020), his second book in the deception series – Hyde Park Deception – is set to release the first of October. No topic was off limits.
Life experiences appear in our storytelling. We include elements of information that cannot found by reading about a particular event online or viewing it on television. The five senses (touch, hear, feel, smell, taste) play a grand role in how an author formulates the setting and builds the foundation with the finer details that appear on the pages of the book.
As a host of his own local author television series, the interviewee interviewed the interviewer by turning the conversation to focus on what books Cindy published and is currently writing. Cindy considered editing out this section of the episode. He is, after all, the guest. However, it was the lead in for Richard to share his experiences when he served for the British Army and was a United Nations television producer.
The information he shared with podcast listeners shows us how he transformed his experiences to enhance his written works of art. For Richard, it is evident his first hand knowledge of the people, landscape, and way of life continues to influence his deception book series. It is those descriptive elements that brings readers deeper into the storylines.
Richard's response to Cindy's question regarding book editors was powerful and priceless! For any author contemplating whether or not you need to invest in your book, it is highly recommend you listen to the insights he offers.
Pour yourself a cup of coffee and get ready to listen to our conversation that spans the globe without limitation to the topics.
Please note: Before listening to this Pen to Paper Press Podcast episode, it is important you know the conversation Cindy had with Richard Lyntton does contain sensitive material. They talk about grieving, his experiences in several war zones, and ethic cleansing is mentioned. A short bit of the conversation was silenced due to its descriptive nature of what he witnessed.
If you prefer to skip the section of the conversation where he talks about his experiences in war zone, pause the recording at approximately 21 minutes and fast forward to approximately 26 minutes.

 Please do not listen to this episode within hearing range of those who are sensitive to these topics. Portions of this episode is not intended for anyone under the age of 18.
Biography:
Richard Lyntton is the author of North Korea Deception and Hyde Park Deception. He attended Exeter University, Moscow State Linguistic University, and Sandhurst. Richard served as a Captain and tank commander in the British Army in the first Gulf War; European Community Task Force Humanitarian Liaison in Russia; UNHCR Liaison Officer, and United Nations Military Observer in Sarajevo, Bosnia; and was a United Nations Television producer in former Yugoslavia. He was called to testify at the International War Crimes Tribunal in the Hague after witnessing and filming human rights atrocities and abuses in Bosnia. His films are archived at the Imperial War Museum, London. When he's not writing, Richard is a professional actor. He lives in Philadelphia with his wife, interior designer Michelle Wenitsky, and their two sons. Learn more about Richard and his deception book series at richardlynttonbooks.com.
---
We would love to read your reactions and thoughts about the topics we discussed. Did it resonate with you? Leave a comment below. To help us expand our audience, rate, follow, and review the podcast at podcast.pentopaperpress.com. Thank you.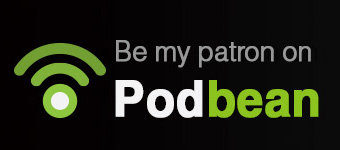 Podcast music by Joseph McDade
*Amazon Affiliate Links. As an Amazon Associate I receive a commission from qualifying purchases