Writing From the Heart to Heal
Episode #032
Guest Speaker ~ Dayna Colvin
"Seeing through the eyes of child, which is the best way to tell a story and convey thoughts, is a way to get a story out and raise awareness. Children need to be heard. Children have pure hearts and want to help the planet."
– Dayna  Colvin
Do you write from the heart, or do you string words together without a set intention other than to make a buck? A consistent response weaved into the words most writers share is their focus is to help others navigate similar terrain they've traversed without having to go through what they experienced. A fair amount of fictional stories includes past experiences, witnessed events, and insights the author wishes to share to educate (as well as entertain).
In this week's Pen to Paper Press Podcast episode, I spoke with Dayna Colvin, author and Wellness Warrior Mama. The intent was to discuss her new book, Amy and her Fairy Friends, and experiences of publishing her first children's book. Due to phone connection issues, our interview was short and kind-hearted. As they say, "Technology. Sometimes it works. And, sometimes it doesn't."
Dayna shared why she began writing fiction stories in her early teens and her favorite ways to express herself. When we began having phone issues, and Dayna could no longer hear me, she improvised and spoke from the heart. What she shared was moving and I felt it was important to share her message. I could not simply move this recording to the archives and wait for a better day to try again. What she shared tugged at my heart strings and caused me to pause, and ask myself, "Why do I write what I write?"
Pour yourself a mug of herbal tea and enjoy listening this inspirational conversation about writing from the heart.
Books available on Amazon:
Biography:
Dayna Colvin is a holistic, herbalist, natural living, self-care writer. She hopes to inspire you, the reader, with her writing to make healthy holistic self-care choices and enjoy a very small carbon footprint on Mother Earth. She is a very active environmentalist advocate and animal lover advocate. Learn more about Dayna and order Amy and her Fairy Friends (and other books) at wholeearthmama.com.
---
We would love to read your reactions and thoughts about the topics we discussed. Did it resonate with you? Leave a comment below. To help us expand our audience, rate, follow, and review the podcast at podcast.pentopaperpress.com. Thank you.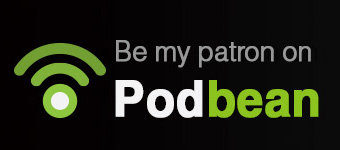 Podcast music by Joseph McDade
*Amazon Affiliate Links. As an Amazon Associate I receive a commission from qualifying purchases
Comment below.
We would love to read your reactions and thoughts about this episode.
Podcast music by Joseph McDade
*Amazon Affiliate Links. As an Amazon Associate, I receive a commission from qualifying purchases