What Does it Mean to be a Superhero?
Episode #038
Guest Speaker ~ Artika Tyner
"I find joy in helping other people. I find joy in building community together. And, I find joy in building the type of connections that build a legacy for the future. That's where we all have to start. Often times we think the only resource we have is money. It's important; please don't get me wrong. But, the reality of it is the greatest asset and resource we have is each other. That way we can build, create, motivate, inspire, uplift and walk together through life's ups and downs. Together. "
– Dr. Artika Tyner
"When over 50% of children, no matter the color of their skin, are not reading at grade level, we have an educational crisis. How can we, as adults, be those superheroes, create change, help save the world in some tangible way? I would argue it starts one book at a time," Dr. Arika Tyner said during our conversation.
Dr. Artika Tyner joined me in the Pen to Paper Press Podcast studio for an enlightening conversation about the one woman who influenced her passion for writing and her journey to becoming a published author. Artika also shares her experience of writing children's books and the group of children who inspired the content. She is a passionate educator, author, sought after speaker, and advocate for justice. The books she has published include: The Inclusive Leader: Taking Intentional Action for Justice and Equity, The Leader's Journey, The Lawyer as Leader, and an array of children's books.
This episode may have you asking: Who inspired me to read and write? Did it come easy? Did I have books available to me when I was a child? Consider answering the questions for the children in your life. Are you inspiring them to read and write? Do they have books to explore and expand their minds?
What does it mean to be a superhero? Change begins with an awareness.
To help her community, Artika founded the nonprofit Planting People Growing Justice Leadership Institute with a small group of community members in her living room. They are are working to create new pipelines for all children by promoting reading and diversity in children's books. To learn more, visit bit.ly/PPGJBOOKS.
Pour yourself a mug of green tea, and enjoy this inspiring conversation with Artika.
Support independently owned book stores. To purchase Dr. Artika Tyner's books at her bookstore, visit Planting People Growing Justice Press and Bookstore. Planting People Growing Justice Press and Bookstore was founded in 2017 with the goal in mind of increasing diversity in books and promoting leadership development.
You can also find her books on Amazon (below).
Biography:
Dr. Artika Tyner
is a passionate educator, author, sought after speaker, and advocate for justice. At the University of St. Thomas School of Law, Dr. Tyner serves as the founding director of the Center on Race, Leadership and Social Justice. She is committed to training students to serve as social engineers who create new inroads to justice and freedom. Learn more about her at
artikatyner.com
.
---
We would love to read your reactions and thoughts about the topics we discussed. Did it resonate with you? Leave a comment below. To help us expand our audience, rate, follow, and review the podcast at podcast.pentopaperpress.com. Thank you.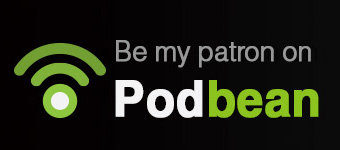 Podcast music by Joseph McDade
*Amazon Affiliate Links. As an Amazon Associate I receive a commission from qualifying purchases