Write About What You Believe In
Episode #036
Guest Speaker ~ Dayna Colvin
"I was thinking how can I help the planet? I thought the fact that I am a mother and I have a child, I imaged what my child would say to me."
– Dayna Colvin
How passionate are you about the topics you write about? Would you respond with a meek maybe or a vivacious heck yeah!?
Dayna Colvin, author and Wellness Warrior Mama, joined me in the Pen to Paper Press Podcast studio for a successful attempt to share her experience and backstory as a writer.
We did experience more technical challenges, however we were able to continue our conversation (and the cause of one connection interruption was not what either of us expected) unlike what happened in episode #032.
Our conversation will encourage you to pause and take note of why you write, and question the overall message you wish to share with the world.
Pour yourself a cup of green tea, step outside to appreciate nature, and enjoy listening our conversation that will inspire you to write about what matters to you.
Biography:
Dayna Colvin is a holistic, herbalist, natural living, self-care writer. She hopes to inspire you, the reader, with her writing to make healthy holistic self-care choices and enjoy a very small carbon footprint on Mother Earth. She is a very active environmentalist advocate and animal lover advocate. Learn more about Dayna and order Amy and her Fairy Friends (and other books) at wholeearthmama.com.
---
We would love to read your reactions and thoughts about the topics we discussed. Did it resonate with you? Leave a comment below. To help us expand our audience, rate, follow, and review the podcast at podcast.pentopaperpress.com. Thank you.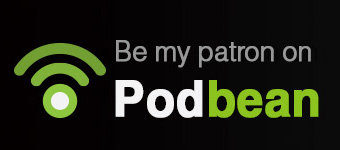 Podcast music by Joseph McDade
*Amazon Affiliate Links. As an Amazon Associate I receive a commission from qualifying purchases