How to Become the Best Person to Sell Your Book
Episode #41
Guest Speaker ~ Jon Sansone
"Working on one's self starts with a list of three; and I talk about this in my book. You have to be able to personalize yourself like you do a product. You have to be able to tell people in a very concise way who you are. … The power of three are three specific benefits of me; like things I know about me that make me special. Everybody needs that."
– Jon Sansone
A fair number of solopreneurs claim, "I can sell the heck out of someone else's products, but when it comes to mine, I can't sell diddly squat."
Jon Sansone, author of Sales Warrior and professional consultant, joins me for a conversation about sales and share insights on becoming the best person to sell your book.
Jon has been professionally selling products for thirty-one years. He wrote Sales Warriors to inform readers on how to be a better salesperson because he wasn't finding information that resonated. "What I try to teach in my book is mental tools. They don't teach mental tools. Most sales books say things like overcome a rejection," Jon said during the interview.
It was his first hand experience and his strong desire to know more that fueled his vision of being the best salesman he could be. Sales, as he explained, is making something out of nothing. And, of course, there is no such thing as a business without sales.
Pour yourself a mug of coffee and enjoy our insightful conversation about how to become the best person to sell your book (and product and services).
Biography:
Jon Sansone (san-sew-nee), is a professional consultant for a Fortune100 company, motivational speaker, and author. Jon has been professionally selling for 31 years. He hosts a professional international comedy podcast. After leaving advertising in his early 20s, he went to work for a Fortune500 start-up where through cold calling went from zero customers to 300 customers over a 5-year period. Visit his website at saleswarriorinspire.com.
---
We would love to read your reactions and thoughts about the topics we discussed. Did it resonate with you? Leave a comment below. To help us expand our audience, rate, follow, and review the podcast at podcast.pentopaperpress.com. Thank you.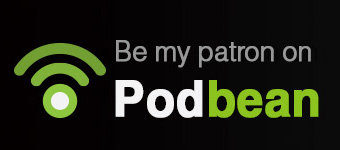 Podcast music by Joseph McDade
*Amazon Affiliate Links. As an Amazon Associate I receive a commission from qualifying purchases