Is it Your Intention or Goal to Write Your Book?
Episode #42
Guest Speaker ~ Mary McGuire
"Believe the story you have is a valid one and one that people would listen to. Most would-be writers stop at that first step which is 'Who would listen to me. I've read Y's book or X's book, and they are so much better. I could never achieve that standard.' They stop at that first hurdle. Don't stop there. Start where your story leads you. Write it down as it comes out."
– Mary McGuire
Do you feel your story is insignificant? You might be surprised how many people feel what they are writing is of no, or little, value.
It is a well-known fact authors typically write about topics they are very familiar with and weave elements of themselves within the pages. Writing a blog post, book, or other means of sharing our experiences is how we offer guidance to others traversing a similar journey. Storytelling is a powerful. It communicates information to help us make sense of the world. When we realize how important our words, we notices there is an audience seeking our guidance.
Mary McGuire is the founder of 'Find Your Joyful Life' and author of The Female EDGE and Coming Home to You. The flow of our conversation was natural and expanded across the topics of transformation, writing, and self-love. Mary had a dramatic and sudden personal transformation that led her to understand that we all have a major transformation in us.
When asked how her two books on transformation differed, Mary's response captivated my attention. Coming Home to You is about the journey back to self. One of the lessons from the book is how  we look at external success as success and failing to acknowledge what is going on inside. With The Female EDGE, she guides women to find their success in the workplace in their own terms. "Success is an inside job. We have to know who we are."
THE EDGE MODEL – The four-stage transformation model for female leaders:
Evaluate -What has influenced your journey so far
Define – Where you want to go
Grow – Into the person you want to be
Empower – Your success
One of the pearl of wisdom she shared for writers is to just write your book. Mary explained on aspect, "What I did with both of the books was I carved out time. Well, first I set the intention I was going to write the book. I talk about intentions being very different from an idea, target, or goal. All of them are important. When you put an intention behind it, what you're saying is, 'I'm going to put my internal energy and my mind to the task to make sure I get it done because it's important to me. If we set a goal that can be externally driven… but we sorta know we're not going to to put the energy into it. Intention is a little bit deeper. We know internally we are connected to it and we're going to do it."
In addition to setting the intention, you will hear how Mary wrote Coming Home to You in nine months and The Female EDGE in three months. In this episode you will discover which element of publishing she found challenging and how she moved through her fear.
Pour yourself a mug of hot tea and enjoy our delightfully insightful conversation about the importance of our self-talk and setting intentions.
Biography:
Mary McGuire, the founder of 'Find Your Joyful Life' and author of The Female EDGE – an exclusive career advancement program for women, has over 20 years experience working with global companies on major transformation. It was her own dramatic and sudden personal transformation that led her to understand that we all have a major transformation in us. In addition to being a published author, a Chartered Fellow of CIPD (UK) and holding an MSc and MBA, Mary is a regular contributor to performance management, a visiting lecturer and has qualifications in Emotional Intelligence Assessment (UK) and Myers Briggs Type Indicator (MBTI). She lives in Oxfordshire with her loving partner, Joy, and when she is not writing, coaching and advising, will be found in a corner reading a book. Learn more about Mary at findyourjoyfullife.com and agents2change.com.
---
We would love to read your reactions and thoughts about the topics we discussed. Did it resonate with you? Leave a comment below. To help us expand our audience, rate, follow, and review the podcast at podcast.pentopaperpress.com. Thank you.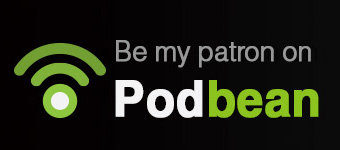 Podcast music by Joseph McDade
*Amazon Affiliate Links. As an Amazon Associate I receive a commission from qualifying purchases