Let's be Honest with Ourselves
Episode #039
Guest Speaker ~ Gary Fahey
"If you want to write a book, if you want to be an author, then you have to do something every day that that person would do. And that might be writing. You can't just say, "I want to write a book." You actually have to write the book. The book is recognition of your success; your success with the writing. It's not the book. It's the success with actually showing up everyday."
– Gary Fahey
Have you ever walked away from a conversation, and thought, "Wow. I needed that?"
After another day of wondering what I was doing with my business and contemplation of where I am going this winter (if at all), the idea of slapping on a smile and interviewing an author was not how I wanted to spend my evening. After dinner, I wanted to curl up with Willie James (my chiweenie) and mentally check out by distracting myself with another mindless television series. But, the appointment was made and I had a commitment. I got myself together, set up the computer for recording the episode. The moment Gary Fahey, author of Externally Bulletproof Internally Brittle, logged onto the Zoom call, I knew I was right where I was meant to be. I knew it was important to simply allow the conversation to unfold. And did it.
What you're about to hear helped to unravel a few of those emotional responses to what life tosses in our direction. I know I'm not the only person this will impact. This is a powerful, thought-provoking, help-you-get-in-alignment conversation.
It is important to inform you in advance when emotionally sensitive topics are brought up in conversation. I do this as a courtesy and so not to trigger those who have a tender (or broken) heart. Gary is a mental strength and conditioning coach and has transformed his experiences into the foundation of his coaching practice. Suicide, depression, gambling addiction do come up in this episode. As he says, "Lived it. Learned it. Earned it."
It's common after I inform the guest with a cheerful, "And that's the end of the podcast", the guest and I continue talking. By this point the guest and I have gotten comfortable with each other and want to expand on sharing personal experiences and insights. My conversation with Gary was no different. At the very beginning of this week's podcast, before the official introduction, I share a clip of our conversation that, well, says it all. If there is any part of the episode you listen to, be sure it's the first 3 minutes and 24 seconds.
Pour yourself a mug of coffee, and enjoy listening the powerful conversation Gary and I had that is certain to inspire you.
Biography:
Gary Fahey is a mental strength and conditioning coach, highly sought-after speaker and bestselling author who embodies the mantra of "Lived it, Learned it, Earned it." His unique Brutal Honesty brand was forged through 18 years with the Australian Federal Police, where he led the Australian Prime Minister's Personal Protection Team and managed the Office of Commissioner, a deep, dark and destructive battle with mental health and a combination of formal and informal education, coaching and mentoring to develop his own practical systems and structures for success. Visit strongmend.com and garyfahey.com.
---
We would love to read your reactions and thoughts about the topics we discussed. Did it resonate with you? Leave a comment below. To help us expand our audience, rate, follow, and review the podcast at podcast.pentopaperpress.com. Thank you.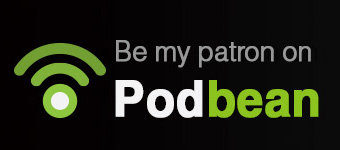 Podcast music by Joseph McDade
*Amazon Affiliate Links. As an Amazon Associate I receive a commission from qualifying purchases