From Journals to Memoir: The Journey of Adoption
Episode #45
Guest Speaker ~ Jennifer Rose Asher
"What I hope readers get from the story is what they need. I hope they see what they need in the story. Whether they are able to implement, and say, "Okay, this girl was trying so hard to force this to happen that as soon as she brought herself back a little bit and let things happen as they wanted to happen, that's when they fell into place," and being able to apply that to their lives."
– Jennifer Rose Asher
Jennifer Rose Asher, author of Journey to My Daughter, joined me in the Pen to Paper Press Podcast video studio to talk about her experience of transforming her journals to memoir. The story is focused on the journey she and her husband, Marc, traversed to adopting their oldest child, Hilary. In the book, Jennifer writes about her miscarriage, why they chose adoption, a failed adoption, what they went through to adopt Hilary, and the life lessons they learned along the way.
Initially Jennifer's plan was to transform some of her journal entries into a book only for her daughter. It would be their personal keepsake to share with Hilary detailing where she was born and the journey to her home. As the years passed, Jennifer found herself sharing their experiences with other parents going through the adoption process. She felt a powerful desire to pen the story and offer pearls of wisdom they gained to guide others on their path.
Writing a memoir rekindles emotional heartbreak. Memoirist can easily sink back into the tender emotions of the trauma and find themselves reliving the events again. Jennifer and I spent some time discussing what it was like for her to write Journey to My Daughter and the decision to grant herself permission to take the time away from the draft.
In this episode you will hear Jennifer explain when and why she knew the timing was right to finish writing the memoir. Find out which aspect of the process she found unpleasant, and the advice an editor had for her regarding setting a scene and dialog.
Pour yourself a mug of hot cocoa and enjoy our heart-centered conversation about writing and trusting the journey of adoption for the love a child.
Biography:
Jennifer Rose Asher is the author of Journey To My Daughter. It is the story of how she and her husband, Marc, adopted their oldest chid, Hilary. It details Jennifer's experience with miscarriage as well as everything they went through to find Hilary through adoption. The memoir includes their introduction to adoption, the mundane process of gathering paperwork, a failed adoption attempt that sent her on a frenetic last-minute trip to Hanoi, Vietnam, and the placement of Hilary to bringing her home. Beyond the physical journey, Jennifer's spiritual journey of learning to listen to the universe and follow the signs which should have helped her to realize she was following a path not meant for her. Learn more about their journey at journeytomydaughter.com.
---
We would love to read your reactions and thoughts about the topics we discussed. Did it resonate with you? Leave a comment below. To help us expand our audience, rate, follow, and review the podcast at podcast.pentopaperpress.com. Thank you.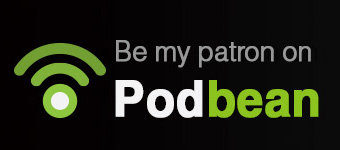 Podcast music by Joseph McDade
*Amazon Affiliate Links. As an Amazon Associate I receive a commission from qualifying purchases